Hike through the breathtaking Rocky Mountains, raft the white-water of the Arkansas River, take the leap of faith, or work on a service project. Compass Points, the wilderness adventure program at Rainbow Trail Lutheran Camp, offers you the opportunity to do all of this in a supportive Christian environment that will challenge you to try new things and grow in your own faith journey. Gina said this about her trip, "I saw Christ in the people around me, it inspired and renewed my spirit.  I learned new ways to praise God and appreciate his creation." Each week-long adventure is centered on a 3-5 day wilderness backpacking experience led by trained guides and is tailored to make the journey your own. Whether you are are an individual or a group, adult or youth, there's a trip that is right for you.
All Compass Points trips begin Sunday afternoons at the Rainbow Trail's main site location. Compass Points Guides will greet you and help you get settled in before assisting each member of your group with preparations and packing for the trip. After a week of adventure that you have been involved in planning, we will conclude the week with a BBQ rib dinner and worship on Friday evening. Most groups depart early on Saturday morning for the drive home.
ANSWERS TO FREQUENTLY ASKED QUESTIONS (click here)

EXPERIENCE GOD'S CREATION LIKE NEVER BEFORE
"When someone recently quizzed me on why I kept wilderness adventure trips as a central focus of my ministry work, my response went right past the adrenaline surge of doing things that literally take our breaths away. The word I kept using to describe what really happens was "transformation"…          — Chip Huber, Cornerstone University         

Read The Whole Article

Gifts of individuals and community will be explored through conversation, Bible study and service.
Compass Points Guides are trained to guide you safely on your adventure and to facilitate in your group's spiritual growth.
Engaging Bible study that pertains to everyday life is carried out throughout the day.
Youth are empowered to lead worship and take part in Bible Study while learning what it is to live in a community.
Meals are wholesome and fun to cook.
Scenery that is almost untouched by human hands…God's creation at its best.
Safety precautions are taken care of so you don't have to worry.
No experience is required.
All equipment is provided except for sleeping bags, clothing and personal gear.
Your community will grow stronger together with Christ at the center.
Youth Group Trips ——  Individual Trips ——  Trips For Leaders —— Adult Trips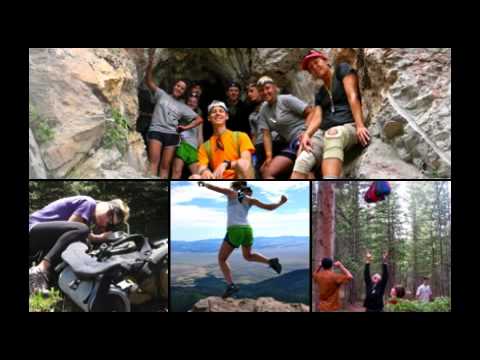 Rainbow Trail Lutheran Camp operates under special use permit from the USDA Forest Service,
San Isabel National Forest, and is an equal opportunity service employer and provider.
All or part of this operation is conducted on Public Lands under special permit from the US Bureau of Land Management.